Massages in Falmouth, Maine
AromaTouch Massage
60 minutes
Enhance the body's natural healing process.
Aroma Touch Massage implements the Aroma Touch Technique with aroma oils. These aroma oils or essential oils are collected from flowers, bark, stems, and other parts of plants, and have many healing benefits like body acne control, reduction of stretch marks, and more.
Aroma Touch Massage relieves stress, reduces headaches, and releases tension. It also helps prevent any negative environmental factors that may cause toxic insult, inflammation or autonomic imbalance. Aroma Touch Massage is recommended to anyone seeking to improve one's overall health and well-being.
The Aroma Touch Technique utilized essential oils that can boost the immune system and can help fight colds and the flu!
Unwind and pamper yourself with our clients' favorite luxurious Aroma Touch Massage!
$85
---
Revive Nature AromaTouch Technique Massage
60 minutes
Now offering Aroma Touch Technique appointments outside for Covid-19 awareness.
There is no better day than today, in these stressful times, to receive a massage in the great Maine outdoors!
Nina's nature massage will boost your immune system, lower blood pressure, increase energy levels & improves sleep. Bare skin to nature also helps absorb vitamin D, which boosts serotonin that significantly lightens your mood that's helps a sense of happiness & wellbeing. Increased serotonin is linked to empathy, emotional stability & love. Spending time in nature helps improve short & long term attention spans, as well as increasing circulation & flexibility. My nature path massage contains both the propensity properties to help heal your mind, body & soul.
Treat yourself to all of what nature has to provide. Come to me or I can come to you for a tranquil outdoor Aromatouch technique massage!
Starting at $85 (may increase in price for mobile massage services)
---
Cupping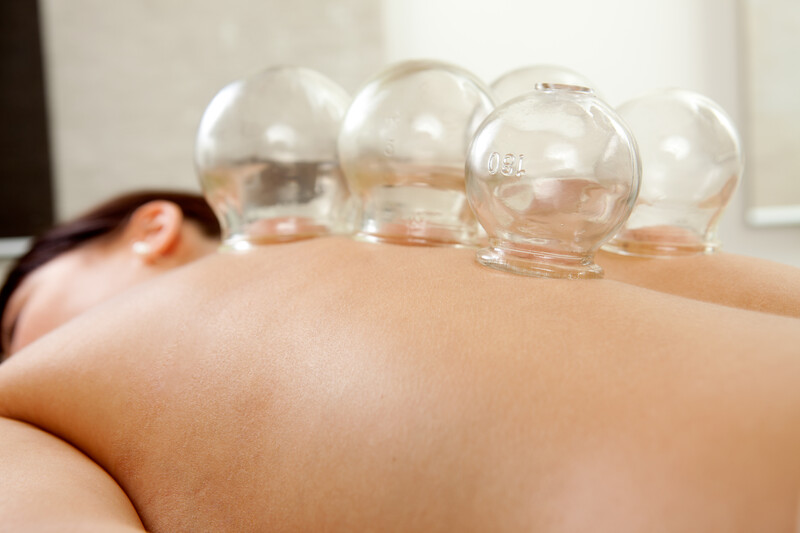 Cupping therapy is in the ancient form of alternative medicine. Cupping is used in more than 60 countries. Its usage dates back to as far as 1,550 B.C.
What are the benefits of the cupping therapy massage?
The suction and negative pressure provided by cupping can loosen muscles, encourage blood flow and sedate the nervous system. Cupping therapy is used to relieve back and neck pains, stiff muscles, anxiety, fatigue, rheumatism, and even cellulite.
Cupping therapy can be added to your massage. Additional charges will apply.
Starting at $15
---
Back Exfoliating Treatment
90 minutes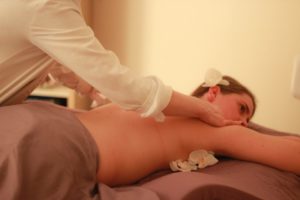 The health of the skin is important, especially in those hard-to-reach areas. The detoxifying and stress-relieving treatment starts with a deep-cleansing exfoliation with steam to relax the skin on the back and allow easier removal of dead skin cells and toxins during extraction.
A detoxifying massage is then performed to gently flush toxins from the body. Lastly, a clay-based mask is massaged into the back to ease tension and absorb any impurities left on your skin, leaving you refreshed and renewed.
This treatment is excellent for controlling shoulder and back acne and pimple breakouts.
$90